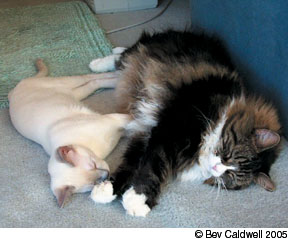 Living with a pet is often as important to people who rent as to people who own their own homes, but if you rent it can be challenging to find a place that allows pets. The spray of unaltered cats, claw damage to kitchen cabinets and woodwork and the smell from dirty litter boxes are just some of the reasons that landlords cite for banning pets.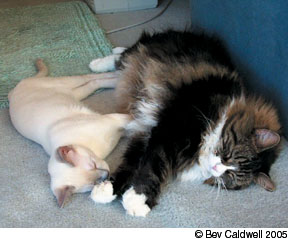 If you are looking for an apartment for yourself and your tabby, the best option is one where pets are openly permitted. Apartment complexes are more likely to be pet-friendly than houses that have been converted into apartments. Call and ask if the ad doesnt say no pets, says Pamela Perry, DVM, Animal Behavior Resident at Cornell Universitys College of Veterinary Medicine. Meet the landlord and get a feel for whether you can broach the subject. If they havent said no pets in their ads, there may be room for negotiation.
If youre having trouble finding a pet-friendly apartment, get a rental agent to help you. You may have to pay a fee, but the agent will be able to do some of the legwork if youre pressed for time.
If youre trying to convince a prospective landlord that you are a responsible pet owner, bring photos. Show them what your furniture looks like, says Dr. Perry. Dont lie about your cat scratching. If necessary, invite them to look at your present living situation.
Get It In Writing
If the landlord says that you may have a pet, get it in writing. The number of cats allowed is usually limited, so mention the cats names when signing the rental agreement. Dont assume that if one cat dies, you will automatically be allowed to get another one. Inquire upfront how the apartment management deals with such situations. Pet-owning tenants may also be required to pay a deposit in addition to a regular security deposit to help defray any costs associated with pet damage. Its good to know what they expect, especially if they are taking something from your security deposit, says Dr. Perry, and make sure you know what they will charge you for if your cat damages anything.
If youre thinking of buying a condominium, dont assume that because you own the property you can do as you please. Condos are run by associations, and if pets are not allowed, you may have no options.
As a precaution, take pictures of the apartment when you move in to document any damage that already exists. In some cases, the apartment owner will provide you with a checklist that both you and the landlord will sign when you finalize the lease.
Once you obtain adequate housing for yourself and your cat, you may have other problems to contend with. If your apartment is in a highrise, you must be careful not to allow your cat access to open windows. A cat might fall, says Dr. Perry, and dont let them out on an open balcony unless you supervise them.
If you have roommates, make certain that they like cats and that they understand the bond you have with your cat. Most apartments require that pets be kept inside for the protection of property, but indoor living also protects the pet, so make sure roommates or apartment maintenance people dont accidentally let your cat outside. Harmony is a two-way street, so make sure your cat does not damage anything belonging to your roommate.
Pet-Friendly Landlords
Allowing tenants to have pets is not just compassionate, it makes good business sense. Pets are important to people, says Linda Baumgartner, manager of Spring Valley Apartments in Harrisburg, Pennsylvania. We get lots of rentals because we allow pets.
At Spring Valley, pet owners pay a one-time, non-refundable fee of $200 plus an additional $20.00 per month per pet on top of the apartment rental. Our limit is two cats per apartment, says Baumgartner. Cats must be neutered and declawed, although declawing isnt stressed. Weve never had a problem from cats with claws, says Baumgartner, and a lot of people resist having their cats declawed.
Tenants must sign a lease addendum which stipulates that tenants will abide by municipal pet ordinances, keep the pet indoors unless being walked on a leash, clean up waste indoors and outside, not tie a pet to any structure outdoors or leave the pet unattended, assume all responsibility for damage and keep the pet from becoming a nuisance. Weve had very few problems, says Baumgartner.