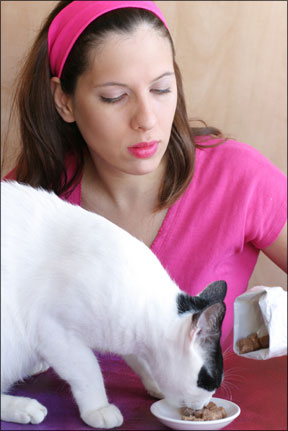 People sometimes adopt animals without thinking about the commitment, not only in time and effort, but also in costs. Obviously, this is compounded based on the number of pets in the household. To help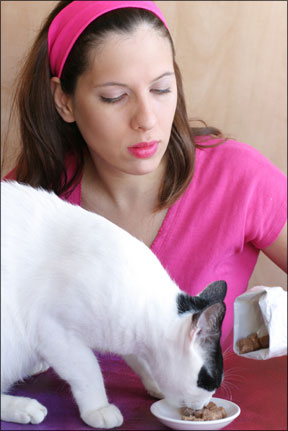 prospective adopters get a handle on the financial resources needed to care for a pet, the American Society for the Prevention of Cruelty to Animals created a chart for adopters to visualize the breakdown of costs for several types of animals, including cats.
"Our main focus is to help adopters understand that they need to set aside a budget when they adopt a pet, and we wanted to provide some estimates of what they would need to spend," explains Gail Buchwald, ASPCAs senior vice president of shelter adoption programs.
The ASPCA collects data on a regular basis, and the charts compiled on their Web site are the result of the efforts of many people. "We determined what is necessary and what the averages are," says Buchwald, "then made cost of living adjustments." Not all pet parents will spend the same, however. Costs are higher in some areas of the country than others, and some pet owners may seek out less expensive products. "The costs are a guide," says Buchwald. "Some people will spend more and some will spend less."
The ASPCA estimates that the average cat owner will spend about $170 per year on high-quality premium dry food. "The figure is based on the average recommended diet per cat," says Buchwald. If you buy canned food, your food bill may be higher. "Canned food is more expensive," says Buchwald. "Some veterinarians recommend canned over dry," says Buchwald, "but if a person is cost conscious and the cats health allows, he or she may want to stick with dry."
A cat owner may spend about $175 annually for scoopable, clumping litter. Add to that the cost of a litter box and scoop, which the ASPCA estimates to be about $25. Although a litter box may last for a while, it will need to be replaced periodically.
Veterinary Visits. Add another $150 per year for medical costs for a healthy cat, which include a physical examination, heartworm medication, and vaccinations. Add $10 for a collar and ID tags, which are important if the cat gets lost. Costs for microchipping are higher. Add another $50 for toys and treats annually. Miscellaneous costs should add up to about $30 and include grooming tools, beds and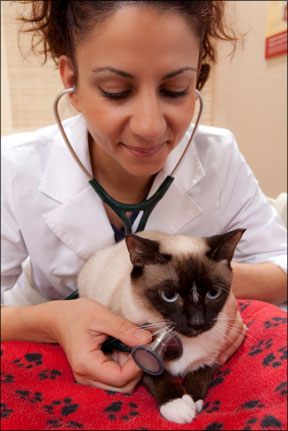 scratching posts. "The miscellaneous category includes assorted costs related to the cats behavior," says Buchwald, "such as nail covers to prevent scratching if that is an issue."
The ASPCA estimates an average one-time cost of $75 for spaying or neutering, an important procedure that helps prevent some behavior problems and medical conditions. Although the figure may seem low at first, low-cost spaying or neutering for those with financial needs averages into the figure. "Local organizations or national programs like Spay USA offer vouchers to get the surgery at a reduced rate," says Buchwald. If the cat is adopted from a shelter, the cost for the neutering may be included in the adoption fee.
A carrier may cost another $30 or more depending on the size and type. "Thirty dollars may cover a basic, small plastic carrier, but a plush sherpa-type carrier is more expensive," says Buchwald. If you have a longhaired cat, be prepared to put her in the carrier and cart her to the groomer occasionally if you cant keep up with the brushing on your own. Grooming may cost anywhere from $25 to $65 depending on your location or the condition of the cats coat, a figure not contained in the ASPCA total. "Longhaired cats do need grooming," says Buchwald. A clean, unmatted coat is necessary for good health as well as beauty. "Matting can cause skin problems as well as discomfort for the cat," says Buchwald.
If you travel, factor in the cost of kenneling your cat or hiring a pet sitter. Kennels can cost $15 or more per day for basic services and upwards of $50 per day for spas. A sitter will charge by the visit, which may range from $10 to $25 depending on where you live.
The ASPCA estimates the average capital (one-time) investment for cat adoption to be $140, and estimates the annual (ongoing) costs to be $575. Factor in the cost for special services such as grooming or pet sitting, and those figures go up. "Considering what the pet owner gets in return, the investment is worth it," says Buchwald. "For a lifetime of love, the price is a bargain."