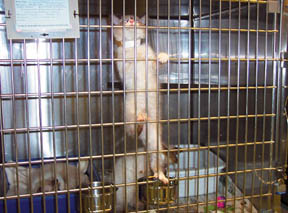 An older relative passes on, and you simply cant adopt her pet into your multi-cat household. Or perhaps you find a half-grown, wayward kitten on your doorstep. Or your cat had a litter and you just dont know what to do. At some point, you may have to consider bringing a cat to the shelter. It is important to know first what to expect.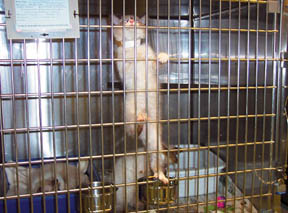 It may surprise you to learn that most shelters will accept and care for all animals brought to them – but they cannot guarantee adoption, according to Carmine DiCenso, manager of the Boston Animal Care and Adoption Center of the Massachusetts SPCA in Jamaica Plain, Massachusetts.
When an individual brings in a cat or other animal, says DiCenso, we try to talk about other options first. Maybe there is a behavioral problem that can be dealt with, or perhaps the animal needs veterinary care. We really want to be the place of last resort for the animal.
Tell Us About Your Cat
The first thing that shelter workers do at our facility, says DiCenso, is ask the person to fill out a two-page profile on the cat. The more we know about the cat, the more likely the cat is to be adopted into a good home. The shelter staff seeks information based on what they assume potential adopters want to know: Has the animal been an indoor or outdoor cat? Is the cat very playful and frisky, or more of a lap cat?
The staff also asks about food preferences, medical problems, whether the cat gets along with children and other pets, and how the cat takes to grooming.
After the paperwork, the shelter staff give the cat a quick check-over and any necessary vaccinations. The cat is then placed in a cage out of public view and given food, water, toys, a blanket and a litter box. We want to see how the cat reacts, says DiCenso. Most cats are terrified at first. It takes anywhere from a few days to a week for a cat to adjust to the new surroundings.
The next step is a full medical examination and blood tests by the shelters veterinarian, who will then initiate any needed treatment. When the cat is deemed healthy enough and sufficiently settled, she is moved to another cage where she can be observed by the public – and with any luck, attract the attention of someone who would like to adopt her.
By now the shelter workers have learned something about the cats personality, taking into account that she may be behaving differently than he would in a regular home. When working with potential adopters, staff members try to answer as many questions as they can about the cat in order to observe whether it would make a good pet for the interested party.
People who bring in grown cats often worry about the animals chances of being adopted. Adult cats get adopted most of the time, says DiCenso. The exception is when there are kittens available at the same time. Kittens are often adopted within an hour of being on view. But other than that, many people are happy to adopt an adult cat, and some even prefer them.
Waiting for Adoption
As long as a cat is healthy and behaves normally, there is no time limit on how long she will be offered for adoption at some shelters. We had one cat that was 12 years old and had been waiting for four or five months, says DiCenso. Now she is in foster care. But other shelters do have a limit on how long they can hold a cat, and euthanasia will follow once the time period is up.
Foster homes provide a wonderful way for cats and kittens to receive temporary care until a permanent home can be found for them. The most common placement in a foster home is an orphaned litter of kittens. Often, the shelter provides all the necessities for taking care of the animals. Many foster caretakers decide to adopt the cat themselves. When an adoptive home is found for a temporary pet, most foster families welcome the opportunity to take care of another cat.
After people bring in a cat to be adopted, they can call the shelter to follow up on what happened. Many people get the wonderful news that the cat they had to leave at the shelter has ended up in a good home.
Why Not Volunteer?
They come from all backgrounds and professions. Many work behind a corporate office desk all week and then relax by coming in on a Saturday and helping out with the animals. Volunteers are an integral part of any animal shelter. Carmine DiCenso started out as a volunteer at the Boston Animal Care and Adoption Center of the MSPCA in Jamaica Plain, Massachusetts. Now he is manager of the program. Its often a dirty job, cleaning up after the animals, he says. But also very gratifying. Besides working with the animals, volunteers speak with the public, finding out what kind of animal they want to adopt. The Boston shelter trains their volunteers before they are allowed to care for the animals. To find out if you want to volunteer, DiCenso suggests shadowing a staff member for a shift or two to see what goes on.