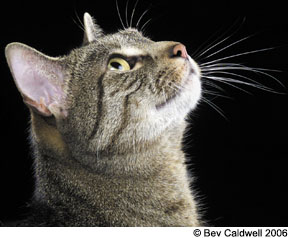 In his 1939 book, Old Possums Book of Practical Cats, T. S. Eliot wrote, The Naming of Cats is a difficult matter, It isnt just one of your holiday games. Its still as true today as when Eliot wrote it. Cat naming can be quite complex, says Penny Bernstein, PhD, associate professor of biological sciences at Kent State Universitys Stark Campus in Canton, Ohio. It depends on the individual owner, their personal history and their experiences with a particular cat.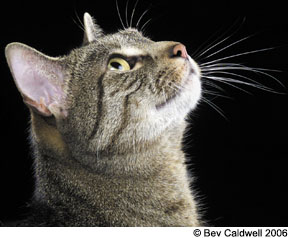 When Nancy Japak adopted her Persian cat, she named him Beignets after the French donut. He looked so elegant, said Japak, that we wanted a name that sounded elegant, too. Physical descriptions, personality traits, famous people, books and movies – or even a place where the cat was found – can provide inspiration for names.
In a poster session at the annual meeting of the International Society for Anthrozoology (ISAZ), From Smokey to Sheba: The Naming of Cats, Bernstein and co-author Claire White found that cat names fell into six categories: cute/endearing (e.g. Poopsie, Snickers), exotic/foreign (Figaro, Nubia), famous (Julius, Tigger), everyday human (Katie, Betsy), physically descriptive (Whiskers, Mittens) or other – names that did not fit any of the above categories.
In the study of 404 cats, 23 percent of the names were everyday human, only 10 percent were physically descriptive and the other categories all ranked somewhere in between. Kitty, Patches, Smokey, Mollie and Katie were among 77 duplicated names.
Amy Baranzano, who operates Bow-Wows and Meows, indicates that people names are popular among her clients. The hottest new names for pets in my area are Madison, Chloe, Lucy and Emma, says Baranzano.
Not all cat names sound so stylish or romantic, however. Attempts at description may result in such mundane monikers as Tiger, Fluffy, Mittens and Boots. PattiJo Hunter, who owns Furry Critters Pet Sitters in Port Matilda, Pennsylvania, says that Cookie is one of the most popular names for her clients black-and-white cats.
Cats with extra toes (polydactyly), often have names that point to that distinctive feature, such as Mrs. Toesy, Digit or Bigfoot. A cat with an abbreviated tail might be named Bobtail or Bobbit. Susan Reaver of WalkTime for Pets in Randallstown, Maryland cites Gray Ghost for a gray cat as one of the more unusual among her clients naming choices. Jan Slocum of The Pet Nanny says Lucy is a popular name for orange cats in her service area in Massachusetts, an apparent homage to Lucille Ball.
Naming Twosomes
In Bernsteins study, about 23 percent of two-cat households had cats with paired names. Pairing names was also common among pet sitters clients. I have a Luke and Leia, says Hunter. The owner is a Star Wars fan. In addition, Hunter sees a foursome of black cats – born in October – that the owner named Tober, Inky, Goblin and Spooky. Baranzano sits for two pairs of cats named Bonnie and Clyde and Hugs and Kisses, while Holt sees two cats from the same household named Rutabaga and Turnip. Jan Slocum says her favorite pair are named Rock and Roll.
Choosing a Name
When choosing a name for your cat, select something that is short and distinctive. Cats know their names very well, says Pamela Perry, DVM. The tail goes up in a greeting response when you say their name.
Sometimes the personality of a cat suggests the appropriate name. Speedy, Trouble and Splatty tell a little about what these cats might do when they are up and at em. I like to name my cats once I get to know them, says Perry. Something about their personality gives a clue for their name. If a cats personality reveals itself after a name has been chosen, a nickname may be in order. A cat can learn more than one name if theyre used consistently. Nicknames are fine, says Dr. Perry. It means you know the cat well enough to know its personality quirks.
Names to avoid are those that might be embarrassing when being called into the veterinarians office. Avoid names that arent pleasant, says Dr. Perry.
What Names May Reveal
The name you select for your cat may be as revealing about you as it is about your cat. The Bernstein study attempted to determine if there was a relationship between the types of names given to cats and whether their daily routine was controlled by being kept indoors all the time or allowed outside with or without restrictions. The results showed that in all naming categories, the majority of cats were kept inside, with the exotic/foreign-named cats controlled the most by their owners (60 percent inside only, 26 percent restricted outside). There was no correlation between breed of cat and whether they were kept indoors. Of further interest would be data on whether the cats name reflects the owners perception of the animal. Were working on that now, says Dr. Bernstein.
Very Special Kitties
One of the most gratifying things I do as director of the Cornell Feline Health Center is signing letters to people whose cats have been memorialized by their veterinarians and friends, say Dr. James Richards. The centers In Memoriam program allows veterinarians or friends to make financial contributions to the Cornell Feline Health Center in memory of a beloved cat upon its passing. Its really a bittersweet feeling, notes Richards. When I sign the letters, I read the cats name and the names of the human family members who loved her, and Im saddened to know that the kitty is no longer with us. But what a wonderful tribute to a cat who gave so much love. And, of course, the names are absolutely charming.
The Cornell Feline Health Center is updating its Web site at www.vet.cornell.edu/FHC, and a list of the names of memorialized cats will reside in a special page on the site. For information on how to make a gift in memory of a cat, check the centers website or call (607) 253-3001.