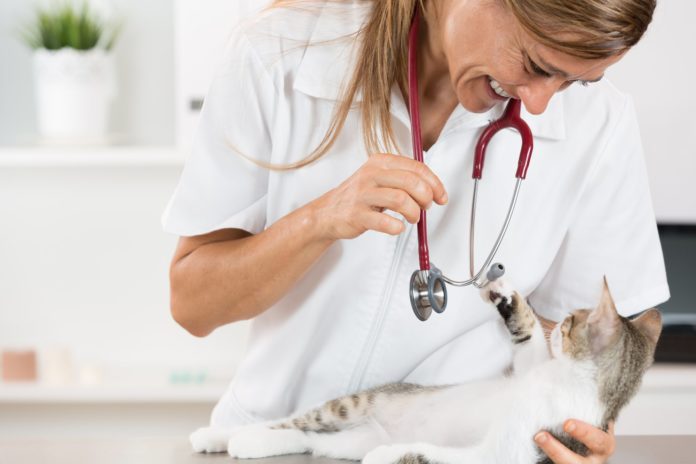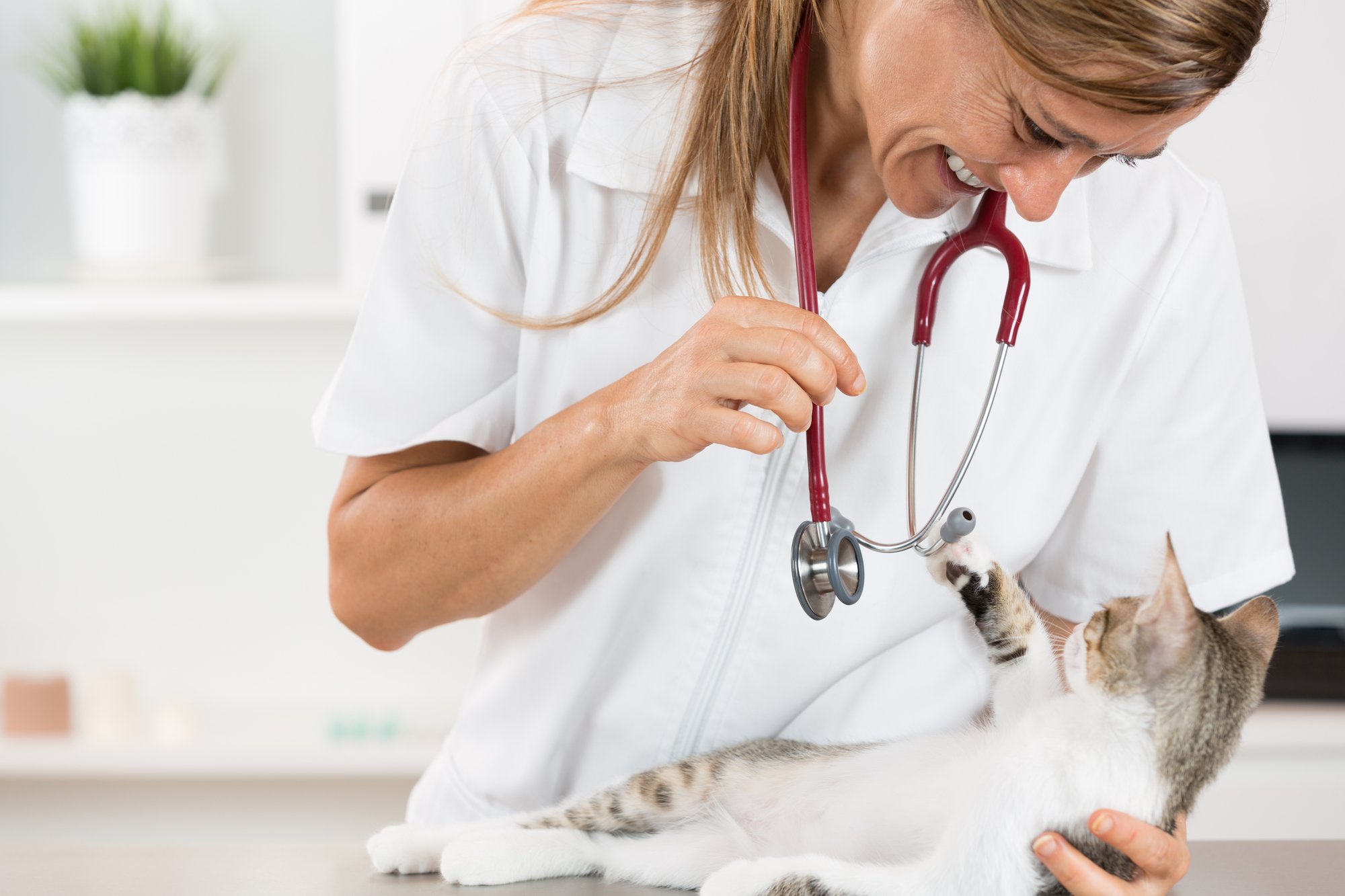 Q. My 10-year-old female domestic short-haired cat has always been very nervous when I bring her to the veterinarian, to the point that her stress makes me hesitant to bring her for her regular check-ups. A friend of mine recently told me about veterinary practices that specialize in being cat-friendly, and I am hopeful that going to such a practice may make things easier on my girl. Can you tell me a bit about these practices, and where I can find one?
A. Thanks for getting in touch, and it is true that going to the veterinarian can be quite stressful on us kitties. This is believed to be one of the reasons for the recent finding by the America Veterinary Medical Association that owners bring their cats to the veterinarian for routine examinations much less frequently than they do their dogs. While there are likely many reasons for this, negative experiences with respect to the stress that cats experience when they visit veterinarians certainly play a role.
To address this issue, and to improve the quality of feline veterinary care, The American Association of Feline Practitioners has embarked upon their Cat Friendly Practice initiative, which is geared toward minimizing veterinary visit-associated stress to cats and their owners and educating veterinary professionals in a number of key areas, including feline-friendly approaches to handling, housing, diagnosing, treating, and preventing disease in us kitties.
By taking such steps as providing feline-only waiting and exam rooms, educating practitioners and their staff about stress-free ways to handle cats, providing guidance in improving client communication, and improving understanding of feline behavior, practices taking part in this program can minimize stress to both cats and their owners, improve owner satisfaction with their veterinary experiences, and improve the health care that they provide to cats.
Veterinary practices taking part in the Cat Friendly Practice program receive certification from the American Association of Feline Practitioners, and they can display such certification to the public (usually in their waiting rooms or the entrances to their practices) so that cat owners know that their practice is taking this extra (and very important) step to make sure that cats and their owners have a good experience while visiting the veterinarian and that they provide high quality veterinary care that is focused specifically on cats.
Given the fact that your girl is now 10 years old, it would be ideal for you to bring her for regular checkups at your veterinarian twice yearly. There are a number of diseases that occur more commonly in cats as they enter their senior years, and screening for these conditions, even before a cat begins to show any signs of a problem, improves the likelihood that they will be detected earlier. Early detection is key to improved outcomes with virtually every disease, so being proactive about wellness exams in kitties is almost certain to improve their quality of life and lifespan.
This new initiative makes it easier for owners to provide this proactive care for their cats, and the response to its institution has been routinely very positive, to us kitties, their owners, and the veterinarians charged with taking care of them!
You can find out more about this unique and innovative program and where you can find certified Cat Friendly practices by visiting the American Association of Feline Practitioners website at catvets.com/cfp/cfp.
All my best,
Elizabeth