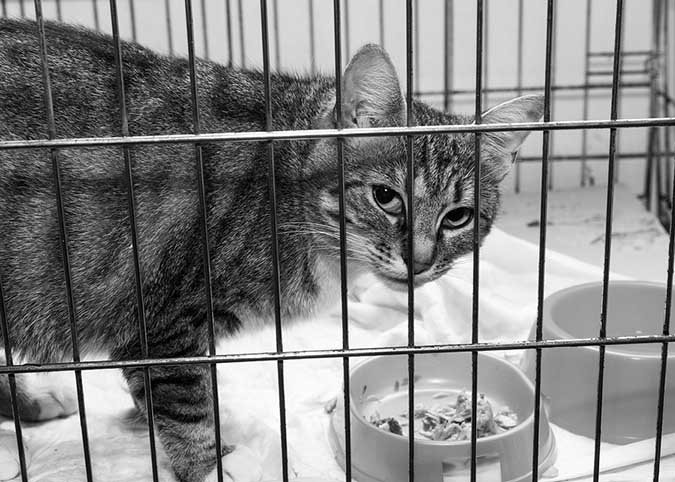 A New Technique to Ease Pain After Spay Surgery
Not too long ago, conventional wisdom held that animals felt little pain and providing relief was unnecessary after spaying and neutering. Veterinary medicine today emphasizes the recognition and management of pain in animals, with professional organizations issuing guidelines, offering courses for members and expanding efforts to educate owners.
Researchers, too, are pursuing pain relief, in one case discovering that a novel method of drug delivery for spayed cats provides relief. Studies have shown that local anesthetics placed directly into the abdomen after surgery control pain in dogs and people, the Morris Animal Foundation says, adding, however, that "No study existed on the use of this pain-relieving technique in cats."
The foundation funded research on the technique at the University of Montreal, and it showed that administering the anesthetic bupivacaine into the abdomen along with opioid drugs was indeed effective.
Anesthesiologist Seagall Paulo, DVM, MS, Ph.D., ACVA, and his team successfully tested the combined drugs' efficacy in postoperative pain relief for client-owned cats who had undergone spay surgery. Bupivacaine is not a controlled substance, is readily available and cost-effective for shelters and rescue groups that spay millions of cats each year, the foundation says.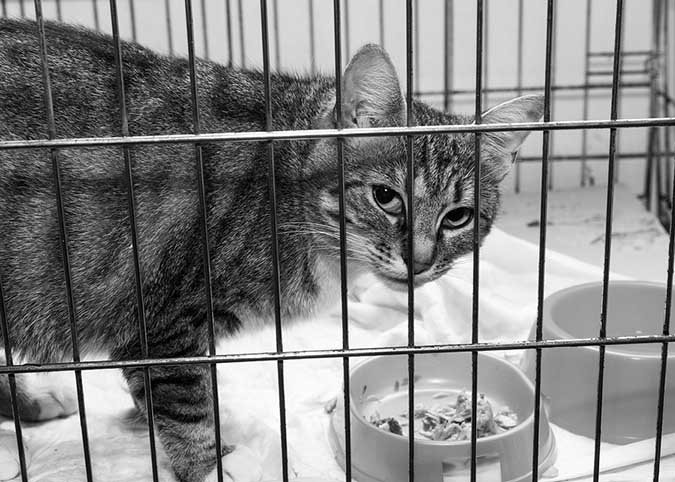 The study was reported in the Journal of Feline Medicine and Surgery, and Dr. Paulo now says, "We are currently finishing a third study on the subject."
Dr. Paulo is a member of the Global Pain Council and International Veterinary Academy of Pain Management. Various theories have been put forth about the basis of cats' hiding pain, one being that they were alone in the wild and had only themselves to rely on. The academy explains it this way: "Sick and injured animals in the wild are the most vulnerable to predators so they hide their pain. Our companion and farm animals have inherited this same instinct."
Hope for Heart Disease
Cats with heart disease frequently suffer blood clots as a potentially fatal complication. Because the survival rate when clotting occurs is less than 40 percent, and some cats often develop a second clot, many are euthanized rather than treated.
Several studies are underway to prevent the clots from forming, including these two:
Cardiologist Pamela M. Lee, DVM, at Washington State University College of Veterinary Medicine is the lead researcher investigating how cats metabolize clopidogrel and its effect on platelets —
the cells that help blood clot.
Clopidogrel is commonly used in people to prevent coronary arterial thromboembolism — a clot's blockage of an arterial branch in the heart. The drug is also being increasingly used to prevent clots in cats, but limited research has been done to assess its effect. The goal of Washington State's study is to enable veterinarians to use the drug more safely and better prevent blood clot formation.
In another study, cardiologist Gregg Rapoport, DVM, at the University of Georgia College of Veterinary Medicine is evaluating a new orally administered anti-clotting drug called rivaroxaban, which has shown promise in treating people with heart disease. His aim, like Dr. Lee's, is to identify a drug that would safely prevent blood clots in cats with heart disease.