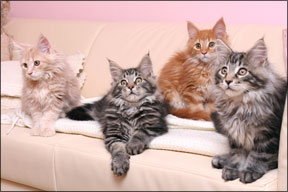 A New Diabetes Diagnostic Kit for Pets
Baycom Diagnostics, Inc. has developed a cost effective diagnostic kit for monitoring and testing feline and canine diabetes. Currently, veterinarians use hand held glucose meters to test cats and dogs for the potential of diabetes. These meters are a critical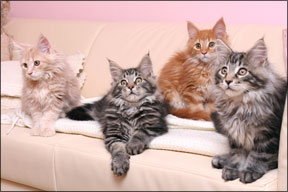 part of human diabetes management, yet often do not work well with small animals, are expensive and must be used several times a day. The companys president says veterinarians could administer Baycoms product in a simple, easy test once every 90 days to get an accurate measurement.
"Testing for A1c in people has been the gold standard in diabetes testing for over a decade, and is the one test that gives doctors a 90-day report card on how the body has been managing its sugar levels," says Gustav Ray, president and CEO of Baycom Diagnostics, Inc. "For the first time, Baycom Diagnostics is offering this same test for canines and felines in a simple, cost effective mail-in test. This will be a great diagnostic tool for veterinarians in their treatment and diagnosis of diabetes in cats and dogs."
Mr. Ray said the company has operated in a virtual location to conserve costs and will use the grant dollars to establish a corporate office, finalize the products packaging and design, fund any legal fees, and conduct the necessary Beta testing of the product.
Helping Pets Fund Gets Some Much-Needed Relief
The American Animal Hospital Association Foundations Helping Pets Fund recently received a $25,000 donation from Veterinary Pet Insurance, allowing the foundation to resume grant funding immediately.
The AAHA Foundation temporarily suspended grants in April because the increased number of pets helped this fiscal year had depleted funds.
"We are very excited and appreciative for this wonderful gift," said John Albers, DVM, executive director of AAHA. "By supporting the AAHA Helping Pets Fund, VPI is helping change, and many times save the lives of companion animals that otherwise wouldnt receive the help that they need."
The Helping Pets Fund helps those in need access veterinary care for their sick or injured pets. The foundation awards grants supporting veterinary care for pets that have been abandoned or whose owners are experiencing financial hardship.
Since its inception in 2005, the AAHA Helping Pets Fund has awarded more than $800,000 in grants to help more than 3,000 pets.
California Legislators Consider Bill on Limiting Ownership of Intact Cats and Dogs
California legislators are poised to hear a measure that seeks to limit the number of intact cats and dogs a person may own.
Assembly Bill 241 would prohibit any person from having more than a combined total of 50 unsterilized dogs and cats that are kept for breeding or raised for sale as pets. Those in possession of more than that would have to spay or neuter the excess animals or sell, transfer or relinquish the animals within 30 days. If necessary, any euthanasia procedures would have to be performed by a licensed veterinarian or other qualified person as pursuant to regulations adopted by the Veterinary Medical Board.
AB 241 authorizes a peace officer, humane officer or animal control officer to take possession of any animal that is kept in violation. Violators would be guilty of a misdemeanor.