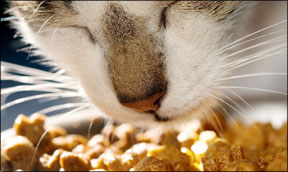 Hawaii Helps Pets in Danger
Governor Linda Lingle, accompanied by State Civil Defense Director, Major General Robert Lee, highlighted the importance of emergency preparedness by showcasing Hawaiis ongoing emergency shelter programs for people with special health needs and pet-friendly shelters.
State Civil Defense, working with the State Department of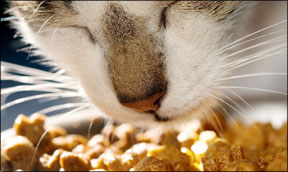 Education, county civil defense agencies, American Red Cross, Department of Health, Hawaiian Humane Society and other public and private sector partners, has designated 158 facilities statewide that may serve as Special Health Needs shelters, and another 55 facilities that may be used as Pet-Friendly shelters. These shelters are located in separate rooms or buildings on public school campuses where general population emergency shelters are also located.
Pet-Friendly shelters will accept pets in carriers (cages) designed for pet use. After taking the animal to the Pet-Friendly Shelter, the owners will go to the general population shelter. The animals will be cared for by Pet-Friendly Shelter managers trained by the Humane Society.
Residents using public emergency shelters must bring all of their own food, water and other supplies, including supplies for their animals in the Pet-Friendly Shelters. It is suggested that they bring enough to take care of the needs of each person and pet for at least two days. All residents are also urged to stock a weeks worth of emergency supplies at home to maintain their families during a disaster.
Research on Feline Immunodeficiency Virus (FIV)
Feline immunodeficiency virus (FIV) is an important pathogen of cats that may lead to a lethal immunodeficient state. This can sometimes be preceded by a significant period of time, often years, without any evidence of disease. Decreases in the red and white blood cell lines as well as platelets are known to occur in infected cats. Researchers examined the prevalence of these changes in cats without obvious clinical signs of disease ("Prevalence of hematological abnormalities and detection of infected bone marrow cells in asymptomatic cats with feline immunodeficiency virus infection" published in Vet Microbiol).
They examined 50 cats whose only abnormality was the presence of FIV infection (as detected by the antibody assay for the virus). They found a significant portion of asymptomatic cats (48 percent) have detectable decline in the various blood cell lines, often affecting more than one cell line (e.g., anemia plus decreased white blood cells or platelets). The researchers also found that viral infection of bone marrow cells occurred, and likely led to the effects on blood cell production.
Thus, FIV infection of bone marrow cells contributes to the production of the immunodeficient state as well as other blood abnormalities in infected cats.
Treatment of Feline Diabetes with Diet and Insulin
Diabetes mellitus is a common feline disease and is treated with a combination of dietary therapy and insulin. Insulin glargine (Lantus, Sanofi-Aventis) is a long-acting recombinant human insulin that is frequently used to treat diabetic cats. The purpose of the study from Tufts Cummings School of Veterinary Medicine published in the Journal of Feline Medicine & Surgery ("Effects of diet on glucose control in cats with diabetes mellitus treated with twice daily insulin glargine") was to compare a low carbohydrate/high protein (LCHP) diet to a non-prescription control diet in diabetic cats receiving insulin glargine twice daily.
Over the 10-week trial, six cats were given the LCHP diet (DM Dietetic Management Feline Formula dry & canned, Nestle Purina) and six cats were given control diets (Pro Plan Adult Cat total Care Chicken and Rice dry, Nestle Purina and Friskies Special Diet Turkey & Giblets Dinner canned, Nestle Purina). Reevaluations (blood glucose curves, serum fructosamine and assessment of clinical signs) were performed at weeks one, two, four, six and and 10.
Using insulin glargine twice daily and frequent monitoring, all cats in both groups did well. The main difference between the two groups was that the cats fed the LCHP diet had significantly lower serum fructosamine levels compared to the cats on the control diets. The clinical significance of this is unknown as all cats in both diet groups achieved good glycemic control.