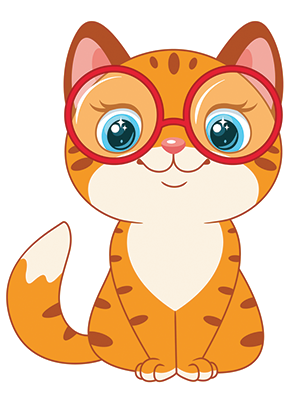 Glasses-Wearing Cat—According to CNN, an optician specializing in pediatric glasses has a cat who is very happy to wear glasses. She has 20 pairs of them! When a young patient objects to glasses, Truffles the cat marches in sporting one of her spectacles.
Supply Shortages—A report on Reuters.com says that North American pet owners are struggling to track down certain foods from major retailers. The retailers are facing high demand from consumers with manufacturers strugging to keep up. "Costs for pet-food ingredients have climbed 8% to 20% since the pandemic began, according to U.S. industry group the Pet Food Institute, outpacing a 5.4% jump in consumer prices in the 12 months through June," says the Reuters report. An estimated 12.5 million households added a pet during the pandemic, according to the American Pet Products Association, which increased the demand. Read more at https://www.reuters.com/business/retail-consumer/pet-food-shortages-leave-owners-hunt-kibble-cat-treats-2021-07-29/
Remember Oct. 29—National Cat Day is celebrated on October 29, according to NationalDay.com. It was created by animal lover Colleen Paige to bring awareness to the number of cats that need to be rescued each year.