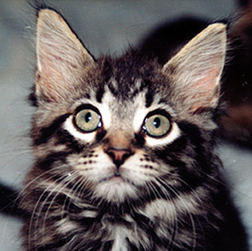 Pain and Suffering in Animals
A landmark study of animal pain, published in the March 1, 2004, Journal of the American Veterinary Medical Association, states the consensus of a 29-expert international panel of veterinarians, scientists, pediatricians and medical ethicists. Their conclusion shouldnt surprise cats or most other animals.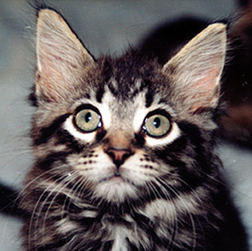 Pets not only feel pain – as a reflex – but animals also experience emotional stress and suffering from severe or prolonged pain, the experts declared. One author of the study explained why scientific knowledge is just now catching up with cat know-how: Science knew animals react to pain signals reaching the animal brain, said Cornells John W. Ludders, a veterinary researcher specializing in anesthesia and analgesia, but only that level of the brain that mediates a reflex response – not the higher centers where there is awareness and suffering.
More recent explorations of brain physiology and anatomy have shown that vertebrate animals have the same basic brain structures and chemicals for responding to pain as do human beings, Dr. Ludders observed. He joined other experts in calling for research to develop special pain scales for animals, something like the 26 different scales pediatricians have for babies and young children.
Animals often communicate in ways that are unfamiliar to people, he said. When we recognize these behaviors, we can see that animals experience pain.
———-
Nashville Cats
A cat could do worse than to live in San Francisco. That city by the bay ranks high for air quality in the latest Top 50 Pet Healthiest Cities study, conducted by the Purina Pet Institute. Clean air is one of 30 objective criteria in the nationwide survey, begun in 2001 and redone in 2003 with two additional ratings: availability of preventive health care for pets and a healthy obesity/body condition of the pets themselves.
Denver, Colorado, tops the Healthiest Pet Cities list, followed by Oakland, California; Portland, Oregon; Anaheim, California; and, in number five, San Francisco, California. Having absolutely no ozone-alert days last year also helped kitties and their keepers breathe freely, the study noted.
Across the bay, Oakland achieved pet-health greatness, in part, because 83 percent of its cats and dogs are neutered or spayed, compared to the national average of 75 percent. The best American city to stray to would be Providence, Rhode Island, which has the most animal shelters per capita, the survey found, while the easiest place to get a veterinary appointment might be Columbus, Ohio. That city has one veterinarian for every 745 pets.
The pearliest white pet teeth are in New York City, where 56 per cent of the cats and dogs get regular dental cleanings (the national average is a yellower 36.2 percent). And now the prize weve all been waiting for, The City With the Fewest Overweight Pets.
Miami, Florida, moved up to 21st place on the list (from 50th the last time) because its dogs and cats, combined, are the least obese and the most fit. The city with the highest percentage of dogs at their ideal weight (50 percent) is New Orleans. And who are the leanest, grooviest felines in the whole United States?
Like the song says, theyre Nashville cats.