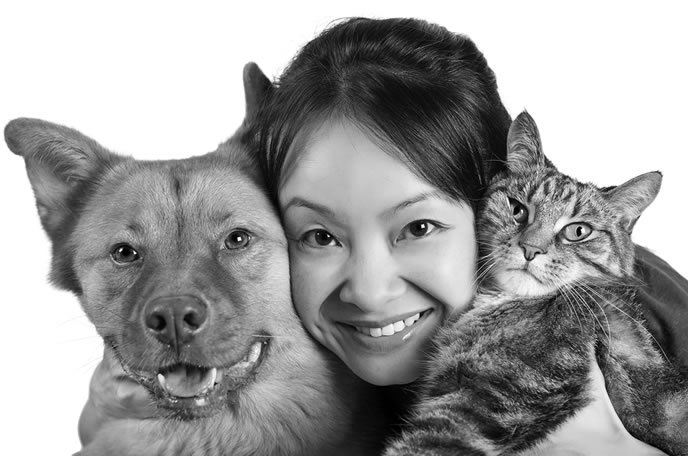 'Any Pet Increases Social Skills of Autistic Children'
Reports of dogs' improving the social skills of children with autism have been widespread. A University of Missouri researcher, however, has found that any pet in the home can increase the children's assertiveness, such as introducing themselves and asking for information.
Gretchen Carlisle, a research fellow at the Research Center for Human-Animal Interaction at the College of Veterinary Medicine, studied 70 families with autistic children ages 8 to 18. About half of them had cats.
Her findings: Younger children bonded more strongly to smaller dogs than large ones, but parents reported strong attachments between their children and other pets, such as cats, fish or rabbits. "It serves as evidence that other types of pets could benefit children with autism," Carlisle says.
One caution from behaviorist Katherine Houpt, VMD, Ph.D., at Cornell: "Children may have difficulty distinguishing real from stuffed animals, especially small animals like cats. Be sure that the autistic child is gentle with the cat."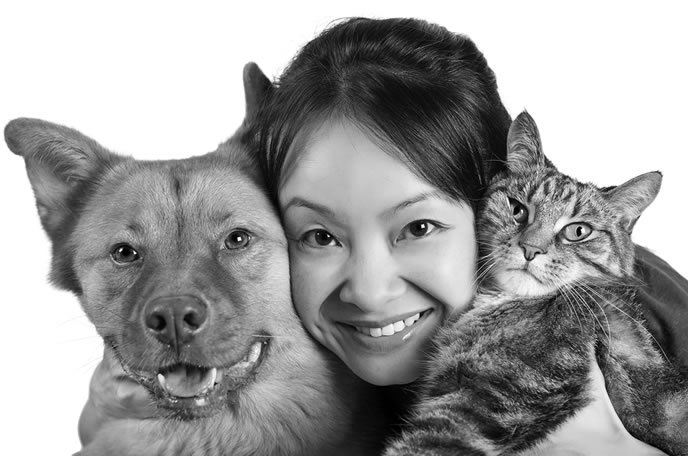 Do You Fit the Profile of a Typical Cat Owner?
Pronouncements about "cat people" always attract a big audience whether online, in print or other media. Facts about cat ownership are harder to come by and far more fascinating. Case in point: the National Pet Owners Survey 2013-14 from the American Pet Products Association.
Its 558 pages are available to non-members for $3,200, perhaps for those with an eye toward entering the recession-proof pet market with their million-dollar invention. More than 3,000 new products debuted at the association's trade show last year.
For the sole pleasure of comparison to other owners, however, here's telling demographic information from the survey. More than a third — 37 percent — of U.S. households have cats for a total of 96 million cats. (Dog ownership is at 83 million.) Overall, pet owners tend to be better educated, living in family households, with high home ownership. Specifics from the survey about cat owners, given mostly in averages:
– Amount spent on their cats in the past 12 months: $461
– Amount spent on food: $203
– Fees for veterinary care: $193 for a routine visit, $382 for surgery
– Those obtaining their cats from a friend or relative: 32 percent, or from a shelter or humane society, 26 percent
– Cost of obtaining a cat: $43
– Years as a cat owner: 18.7
– Cats in the home: 2.11
– Those also owning dogs: 53 percent, which skewers the stereotype of ardent cat-only owners.
Other surprises were that more than 90 percent of the cats are spayed or neutered, and 64 percent are indoors during the day, 76 percent at night. Responding to the question of where their cats sleep at night, whether under the bed, on a rug, a window sill or other location, 59 percent of owners reported that their cats sleeps with an adult in bed. No surprise at all.
Stores Ban Chinese Treats
The FDA continues to investigate a possible connection between illnesses in cats and dogs after eating chicken, duck or sweet potato jerky treats from China. In the latest update, the FDA says the reports involve more than 5,600 dogs, including 1,000 canine deaths, 24 cats and three people. "There does not appear to be a geographic pattern," the agency says, nor has it established the cause.
Meanwhile, two major retailers no longer carry the treats. Petco removed all remaining Chinese-made dog and cat treats from its website and 1,300 stores because of health concerns. Its treats are now made in the U.S. or other countries, including the Netherlands, New Zealand, Australia and South America, says Petco Vice President John Sturm.
PetSmart Inc., which also has 1,300 stores, planned to have all the treats off its shelves by March. Both companies had been moving toward the change since last year.
The FDA's Center for Veterinary Medicine has conducted more than 1,200 tests, visited jerky pet treat manufacturers in China and collaborated with academia, industry, state labs and foreign governments, and has found no cause for what it calls the mysterious and elusive outbreak of the illnesses.
Signs include decreased appetite and activity, vomiting, diarrhea (sometimes with blood or mucus), increased water consumption and/or increased urination. Severe cases have developed pancreatitis, gastrointestinal bleeding and kidney failure, the FDA says.