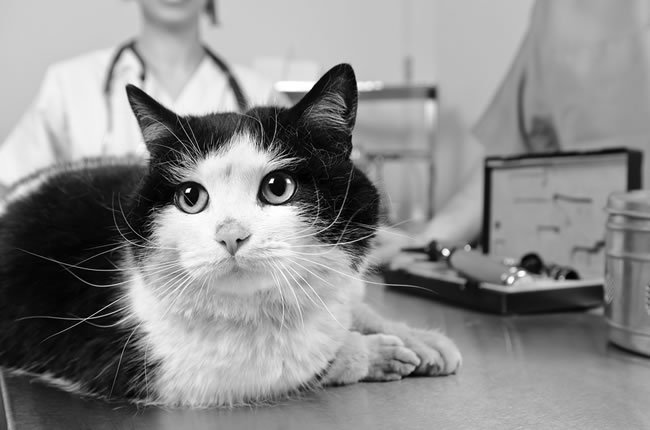 An Abandoned Alley Cat Becomes a Guinness Star
If you want to understand how your cat can effortlessly leap on counters, you could study takeoff velocity (TOV) and hind-limb length. Or watch Alley, who made the 2015 Guinness World Records as the longest-jumping domestic cat. Her broad jump: six feet, with her TOV from a standstill.
Alley was named by Samantha Martin because she found the frail, little kitty in an alley. To have her grow up so strong and then eventually become a Guinness World Record-holding cat is so exciting for us and for her because she had such difficult beginnings and now shes a star.
Martin began training Alley when she saw the cat liked to jump. Now she shines on YouTube and Martins one-hour stage show, the Amazing Acro-Cats. The rescued and stray cats skateboard and walk tightropes. Also featured are the Rock Cats band on drums, guitar, keyboard and chimes. Martins skill: clicker training. For Alley, hind-limb length probably helps, too.
Annual Spending on Pets in the U.S. Tops $55 Billion
While the U.S. economy grew only 1.9 percent last year, overall spending on pets increased 4.5 percent to reach a record $55.72 billion. This year estimates are that the pet industry will continue to grow an estimated 4.9 percent to $58.51 billion.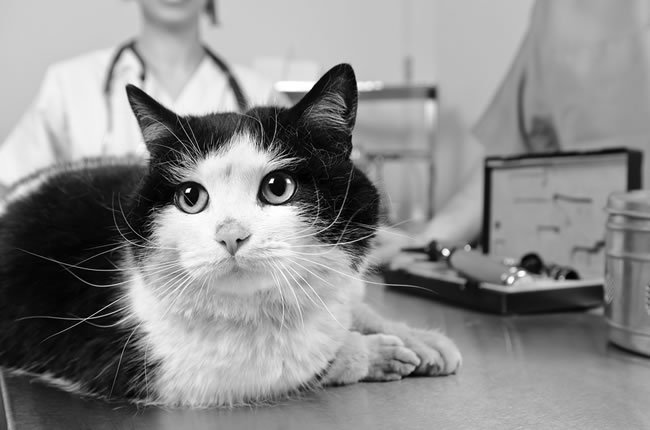 The main reasons: a stream of entrepreneurs introducing products and the investment in new and existing companies, the American Pet Products Association said in announcing the figures earlier this year. Its report covered food, supplies and over-the-counter medications, veterinary care, animal purchases and services such as grooming, boarding, training and pet sitting.
Food was the big winner, with an increase of 4.5 percent and sales of nearly $22 billion, as owners preferences followed trends in human food and diets. Veterinary care was second at $14.37 billion, an increase of 5.1 percent. Pet services had the biggest percentage of growth at 6.1 percent, or $4.41 billion.
Both food and veterinary care are strongly influenced by consumers growing interest in improved healthcare for their pets, said Bob Vetere, CEO of the association. Health and wellness-related themes represent the most powerful trends across all segments of the industry and will continue to do so.
Vetere credited owners continuing humanization of pets as one of the strongest forces behind spending. People are pampering their pets more than ever, and manufacturers and businesses are offering new products, services and opportunities to meet their needs and wants, from interactive and innovative toys to pet-friendly hotels, restaurants and airlines.
Addressing a Veterinary Shortage
The University of Arizona will open a veterinary medicine program in the fall of 2015, thanks to a $9 million foundation grant. With only 30 veterinary schools and colleges across the U.S., gaining admission to veterinary schools can be difficult, especially at many out-of-state institutions that favor resident students.
The program at UA will help address the critical shortage of veterinarians in rural Arizona communities and tribal nations, benefit bioscience businesses and promote public health, the university said. The year-round program will allow students to receive their degrees more quickly, incur less loan debt and enter the workforce more rapidly.
Training partners will include private practices, federal and state animal health labs and regulators, the U.S. Border Patrol, Homeland Security, and animal shelter and rescue agencies.
Toward Safer Surgery
A study at UC Davis will evaluate the cardiovascular effects of the drug MK-476 when given with dexmedetomidine for anesthesia or pre-sedation in cats. MK-476 (montelukaast sodium) is now used to manage asthma in humans, among other conditions.
Bruno H. Pypendop, DrMedVet, Ph.D., is chief investigator for the project, sponsored by the Winn Feline Foundation and Davis Center for Companion Animal Health. Dr. Pypendop, Professor of Surgical and Radiological Sciences, has an interest in the pharmacology of anesthetic and pain-relieving agents in animals, with a special emphasis on cats.
The sedative dexmedetomidine is often used in cats for its calming, pain-relieving effects. It also given before anesthesia, usually only to young, healthy cats because its side effects, such as lowered heart rate and decreased output of blood fromt he heart, could tax older cats. Administered simultaneously, the study will determine if MK-476 may be able to prevent those effects and still preserve dexmedetomidine's benefits. MK-476 has been studied in dogs and sheep but, until now, not in cats.