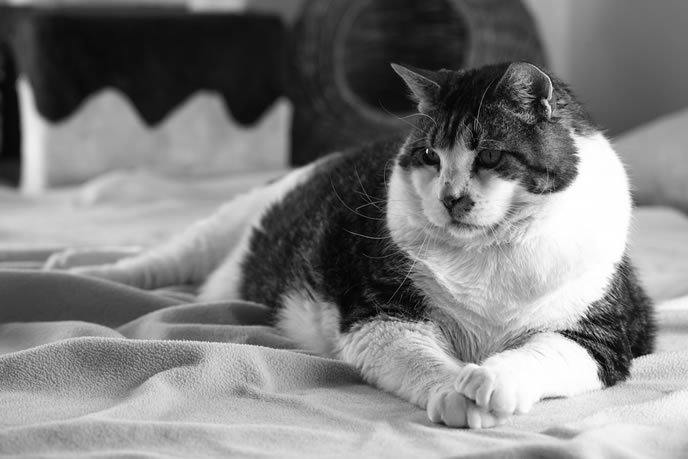 For a 'Cattitude' Adjustment
Cute cat videos are all over the Internet and morning TV news shows, but to judge by a national survey of 1,023 people by PetSmart Charities, opinions about cats and their owners remain divided. A majority of respondents believe cats are intelligent, loving, cuddly and attractive but also invoked stereotypical adjectives such as moody, stubborn, aloof and grouchy. (You can bet "grouchy" cats have legitimate reasons for their mood, such as illness, pain or stress.)
The pejorative image of the "cat lady" also persisted, with 49 percent of respondents believing in it (think lonely "spinster" surrounded by cats). Some encouraging news did emerge: 71 percent agreed that stigmas about cat owners overall are outdated, and almost two-thirds believe too many people have negative impressions of cat owners.
"Our survey shows that America is ready for a major 'cattitude' adjustment. It's time to end the stereotypes around cats and cat people to help more cats get adopted," says Jan Wilkins, executive director of PetSmart Charities.
That starts with owners proudly sharing how cats enrich our lives, the charity says, encouraging owners to post selfies with their cats on social media.
Among other survey results: Three-quarters of respondents said cats make great pets, and 78 percent would be proud to say they have a cat.
The sad truth is that fewer than 25 percent of shelter cats are adopted, according to the charity, and more cats are euthanized than dogs because of lack of space. PetSmart Charities' adoption programs at its stores and events result in 400,000 dogs and cats finding homes annually. It focuses grant awards on spay-neuter services.
'Tragically' Obese and Ill
A cat believed to be the fattest in Germany, if not the world, is being cared for at an animal welfare agency that has him on a weight-loss
diet plan to restore his health. Elvis, a European shorthair, weighed 38 pounds when he was checked into Arche 90 (the Ark) in Dortmund. He has limited mobility and can take only a few steps before his rear buckles, and he has twice-daily insulin injections for diabetes.
Elvis first arrived at the agency at 31 pounds in 2010. (The typical European shorthair weighs 11 pounds.) He lost weight and was adopted, but his new owners turned him in to a clinic earlier this year, saying they couldn't care for him.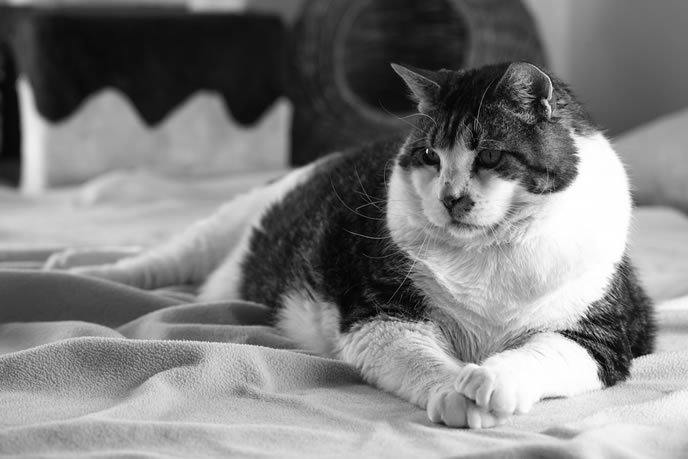 A no-carb diet and measured portions have resulted in Elvis' losing several pounds. He's been featured extensively in European media, but response at Ache 90 has been subdued: "Our cat Elvis has become a tragic celebrity."
The agency says 7-year-old Elvis is a softie, a lovable cat who "claims his cuddles" and is curious about everything. He will remain in its care until his weight and health are under control, and then be placed in a loving, responsible home.
An estimated 58 percent of cats in the U.S. are overweight or obese, according to the Association for Pet Obesity Prevention. In addition to diabetes, the risks of excess weight in pets include osteoarthritis, high blood pressure, heart and respiratory disease, cranial cruciate ligament (knee) injury, cancer, and kidney disease. Their life expectancy can be shortened by two-and-a-half years.