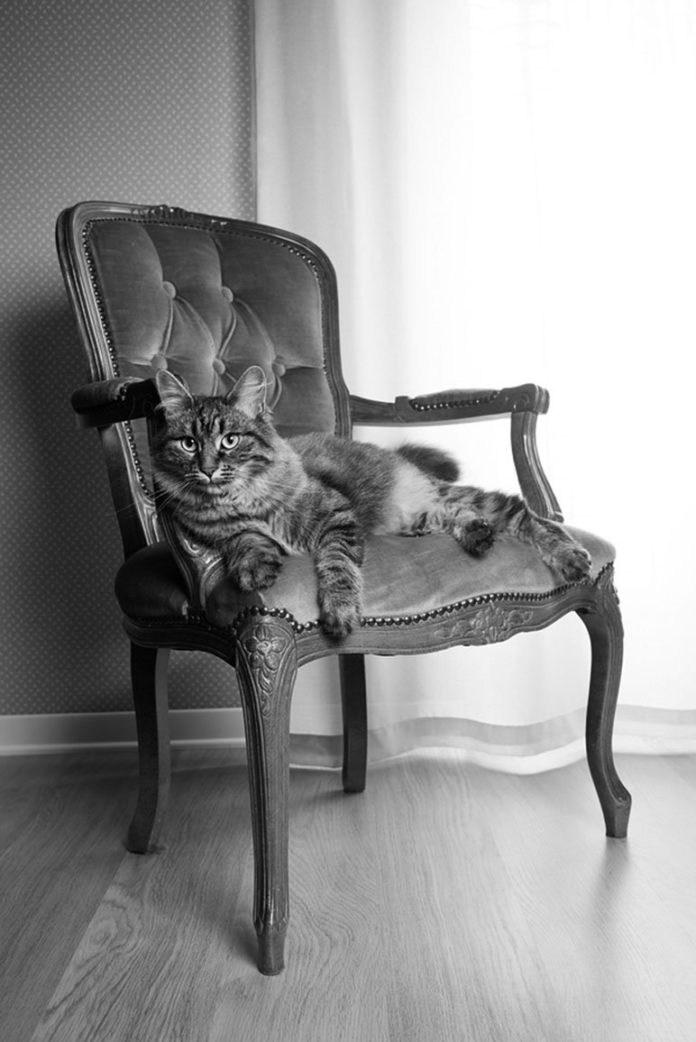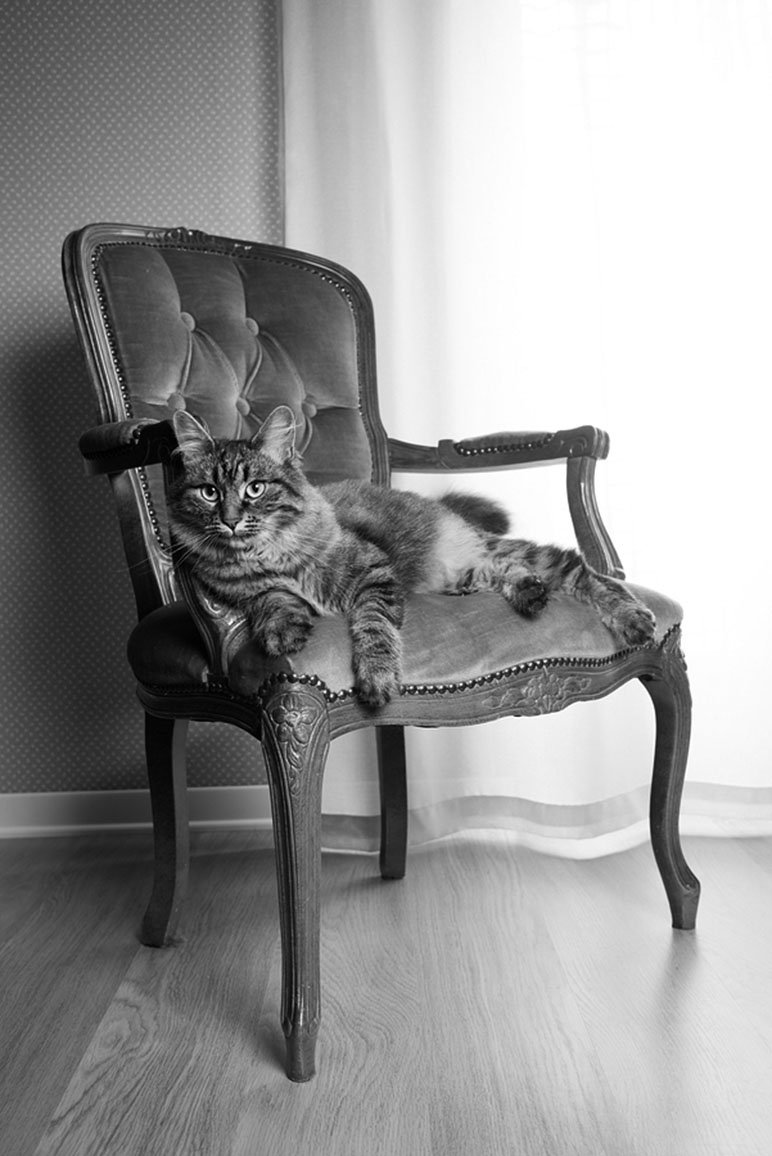 No surprise: A Survey Reveals American Cats Rule the Home
A survey of more than 10,000 pet owners in 11 countries — 3,100 of them in the U.S. — has found that U.S. owners are the most passionate about their cats. In addition to the U.S., the renovation and design firm Houzz asked owners about pets in the home in Canada, France, Italy, Spain, Sweden, Denmark, Russia, Germany, Australia and Japan.
The results showed that most U.S. owners give their cats a free pass to lounge on furniture — 78 percent compared to 35 percent in France. American owners also share their beds with their cats — 53 percent compared to 30 percent in both France and Germany.
"The French are stricter and follow their veterinarian's advice to give the pets a lower position than humans and keep them away from the sofa and beds for hygiene reasons like hair and smells," says Valerie Dramard, a veterinarian in France quoted in Houzz's report.
Pets in Spain are the least likely to sleep with their owners — 14 percent. "In general, we are very concerned with our houses being clean," says Ana Martin Fiestas, who works in the Houzz office in Spain. "It might seem silly, but I don't think in other countries people clean as much as we do. When it comes to pets, they shed and dribble and have dirty paws, so I think it's not very hygienic to have them in our beds."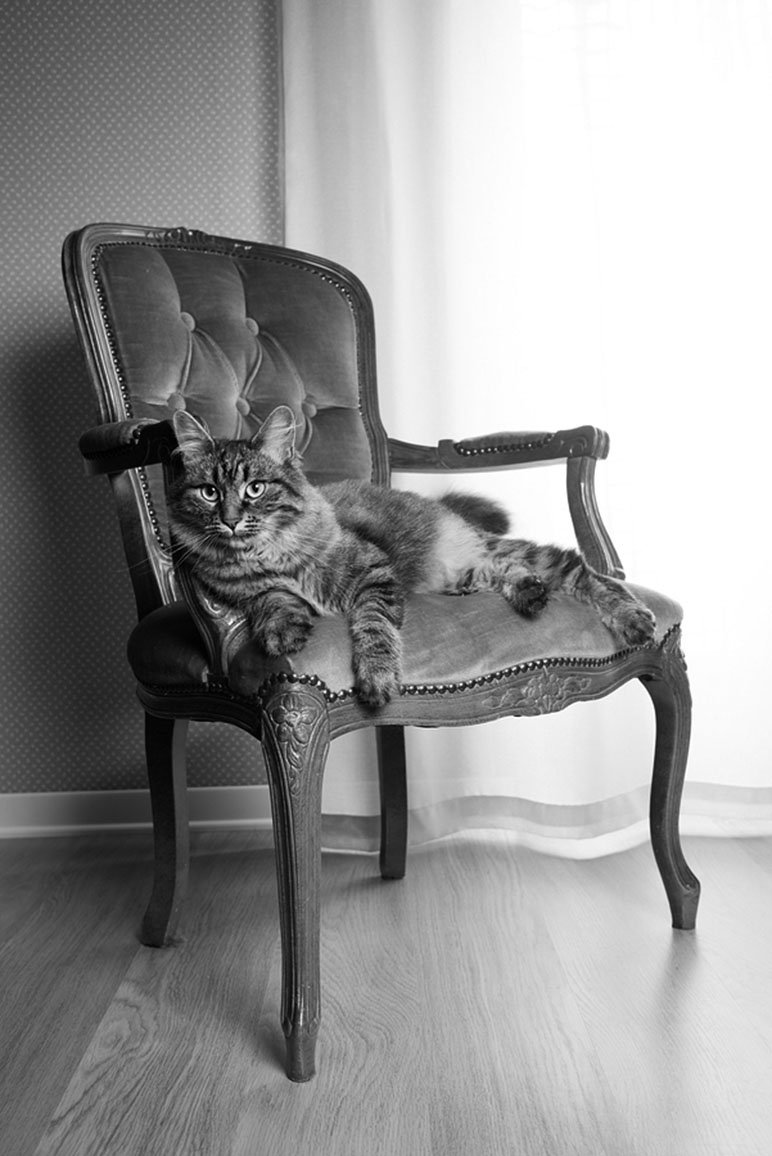 Owners were united on the benefits that pets provide. A majority — 71 percent in France and 90 percent in the U.S. — say that pets make them happy. More than 70 percent in the U. S. say their pets help reduce stress. The majority of American pet owners also say that they share control of their home with their dog or cat — and cats rule more than dogs, Houzz says. Russians were least likely, along with Danes at 4 percent, to say their pets were in charge of their home.
The survey's conclusion: "Americans are particularly lenient when it comes to pets."
New Stem Cell Therapy?
Veterinarians frequently prescribe therapeutic diets and daily medication for cats with chronic enteropathy, a condition characterized by excessive loss of plasma proteins into the gastrointestinal tract. However, the regimen can have side effects, and some owners have difficulty complying with it.
A small study at Colorado State, investigating whether stem cell therapy is a safe and viable treatment, showed promising results. Researchers used feline fat cells — allogeneic adipose-derived feline mesenchymal stem cells (fMSC) — to treat seven cats with diarrhea. Four cats with a similar condition received placebos without owners' knowing the exact treatment and three more cats were treated with owners' knowledge their cats were receiving placebos.
"No adverse reactions or side effects were attributed to the fMSC therapy in any of the cats," the researchers say. Five of the seven MSC-treated cats had "significant improvement or complete resolution of clinical signs," while the remaining two had modest, persistent improvement. The placebo-treated cats had no change.
While stem cells appear to be safe and potentially effective in treating chronic enteropathy, the researchers say their preliminary results require significant follow-up study.