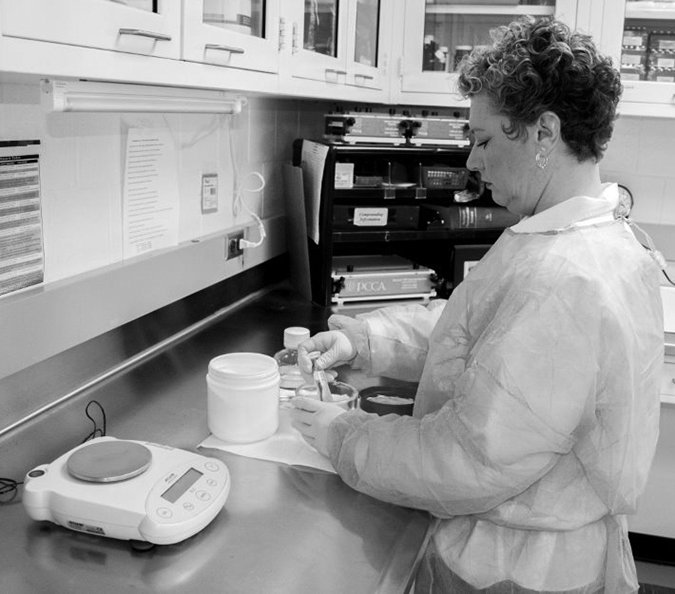 Hrudey was in trouble. The 7-year-old cat had been diagnosed with both kidney disease and hypertrophic cardiomyopathy, the most common form of heart disease in cats. The double whammy made it difficult to manage his health because of the need to balance the fluids necessary for kidney health with the diuretics that helped control his heart disease. On top of that, of course, his feline nature meant that he wasn't fond of taking medication.
The answer was compounding. That's the practice of combining, mixing or altering a drug's ingredients to tailor it to a pet's specific needs. In Hrudey's case, two of his medications — furosemide and digoxin — were compounded into a chicken-flavored liquid that he accepted readily.
Injectibles and Gels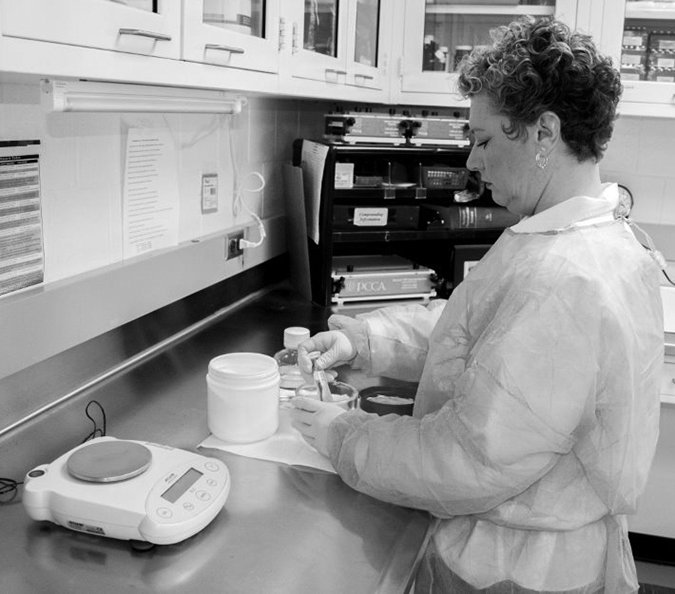 Compounding is done by a licensed pharmacist, veterinarian or person supervised by a licensed pharmacist. Other examples of compounding include mixing two injectable drugs in the same syringe or creating a skin-penetrating gel for a drug typically given in other ways.
"Federal extra-label drug use regulations specifically permit compounding from FDA-approved drugs when a veterinarian believes there is a need to alter the approved drug to adequately medicate a non-food animal with a diagnosed medical condition," says Lisa Penny, R.Ph., pharmacy director at Cornell University Hospital for Animals.
Compounding has several benefits:
– It allows for diluting the strength of a medication, which may be necessary when treating a pet.
– The drugs can be formulated with pet-approved flavors, such as chicken, beef, cheese or liver.
– The drugs can be made into a form that's more palatable to pets, such as chewable treats or from a tablet to a liquid suspension.
– Compounding can be useful if a drug needed to treat a pet's diagnosed condition isn't commercially available because of drug shortages or a product has been discontinued.
– It allows two active ingredients to be combined into one product.
Compounding sounds like a good alternative when you have a cat who refuses to swallow a pill or needs a specific dosage. But it has some potential drawbacks. Here's what you need to know.
Compounded preparations must be prepared from animal and human drugs approved by the Food and Drug Administration through the Federal Food, Drug and Cosmetic Act. However, day-to-day regulations of compounding are the province of state boards of pharmacy and veterinary medicine. "This means that FDA does not verify the safety or effectiveness of compounded drugs," says Jason Strachman-Miller, an FDA health communications specialist.
Compounded drugs also lack an FDA finding of manufacturing quality before such drugs are marketed. The bottom line, according to the American Veterinary Medical Association, is that there is no assurance that a compounded medication will be safe or effective for your cat's medical condition.
Drugs and compounds may act differently in animals than in humans. Compounding can complicate the situation because formulation into a different delivery system may affect how the drug works in the body.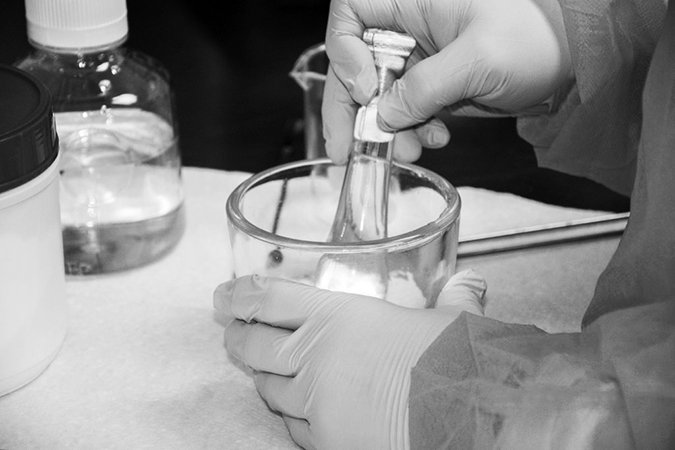 "This may result in drug concentrations that are above or below the therapeutic range and lead to the development of increased side effects, unexpected side effects or a decrease in the drug's effectiveness," Penny says.
Questions to ask before you purchase medication for your pet from a compounding pharmacy:
– Is the pharmacy accredited by an independent accreditation body such as the Pharmacy Compounding Accreditation Board (PCAB)? The organization offers accreditation to compounding pharmacies that meet high quality and practice standards.
– Where does the pharmacy get the raw ingredients for compounding? They should be certified by the United States Pharmacopeia (USP).
– Is the pharmacy using an FDA-approved drug in the compound?
– Is the pharmacy licensed in your state? This is a consideration if you're buying drugs online.
– Does the pharmacy follow USP guidelines regarding good compounding practices as well as strength, quality, purity and stability?
Compounded drugs may or may not be more expensive than the regular form of the drug. Factors can include the price of the drug, a cat's size and the type of compounding required. However, "It is not legal for a veterinarian to prescribe, or a pharmacist to compound, a medication that is commercially available just because the compounded product is less expensive," says Penny.
"There must be a documented reason for compounding the product, such as a smaller strength needed or the form of the medication needing to be changed — pills to suspension, etc. Choosing to use a compounded drug simply because it's less expensive could put a cat's health at risk because that formulation of the drug hasn't been proven safe and effective."
How to Report Problems
What happens if your cat has a problem with a compounded medication? If he has an adverse reaction or you notice possible quality or safety defects such as particles in a solution, an unusual color or separation of liquids, let his veterinarian know. He or she should report the problem to the compounding pharmacist and appropriate regulatory agencies. You can also report adverse events yourself by following the instructions on the FDA website. Use the keywords "report animal adverse drug experiences".