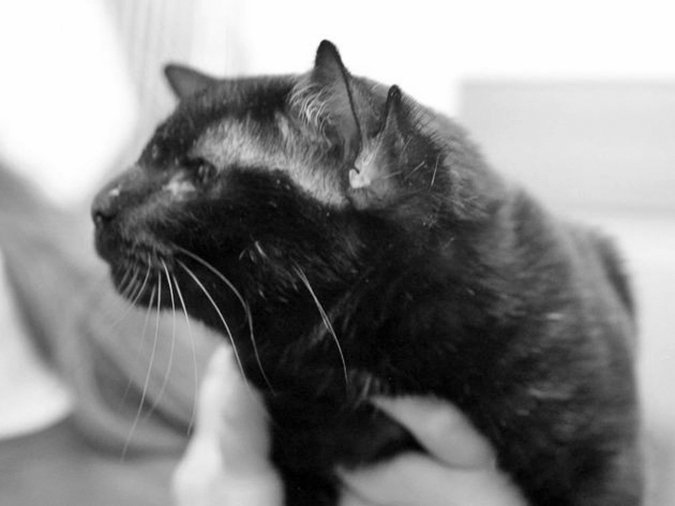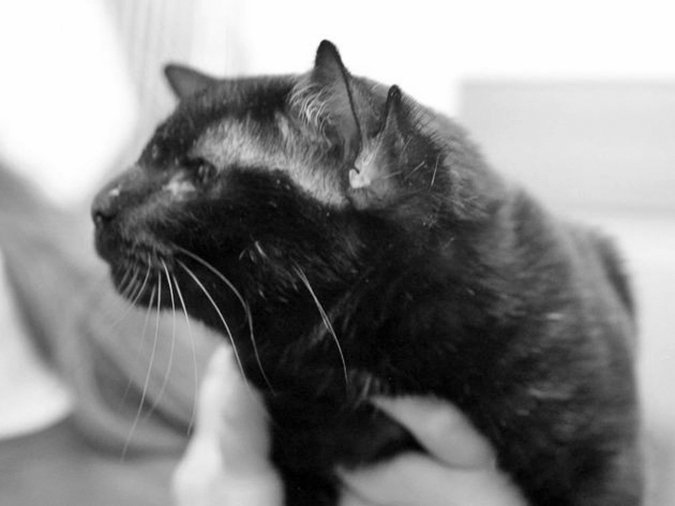 A black cat with four ears named Batman made national news only hours after being made available for adoption at the Western Pennsylvania Humane Society in Pittsburgh. "Just when you think you've seen it all, a four-eared cat comes in the door!" says Hala Nuemah, shelter managing director.
The 3-year-old's second set of ears is believed to be the result of a genetic mutation, the shelter says, adding that he is in excellent health and hears perfectly well.
Batman had been surrendered with other cats and treated for an upper respiratory infection for weeks before adoption, during which time he was promoted on the shelter's Facebook post. A mother and daughter happily took Batman home, explaining they like superheroes.