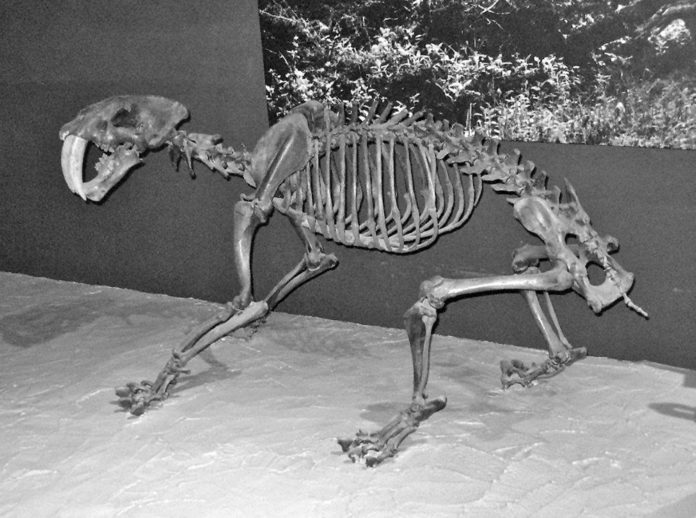 In Prehistoric Competition for Food, Cats Prevailed
A team of scientists analyzing more than 2,000 fossils has made a surprising discovery, one they describe as "contrary to current expectation." More than the effect of physical size and climate change, they found evidence indicating that early members of the cat family, arriving in North America from Asia, contributed to the extinction of 40 ancient dog species.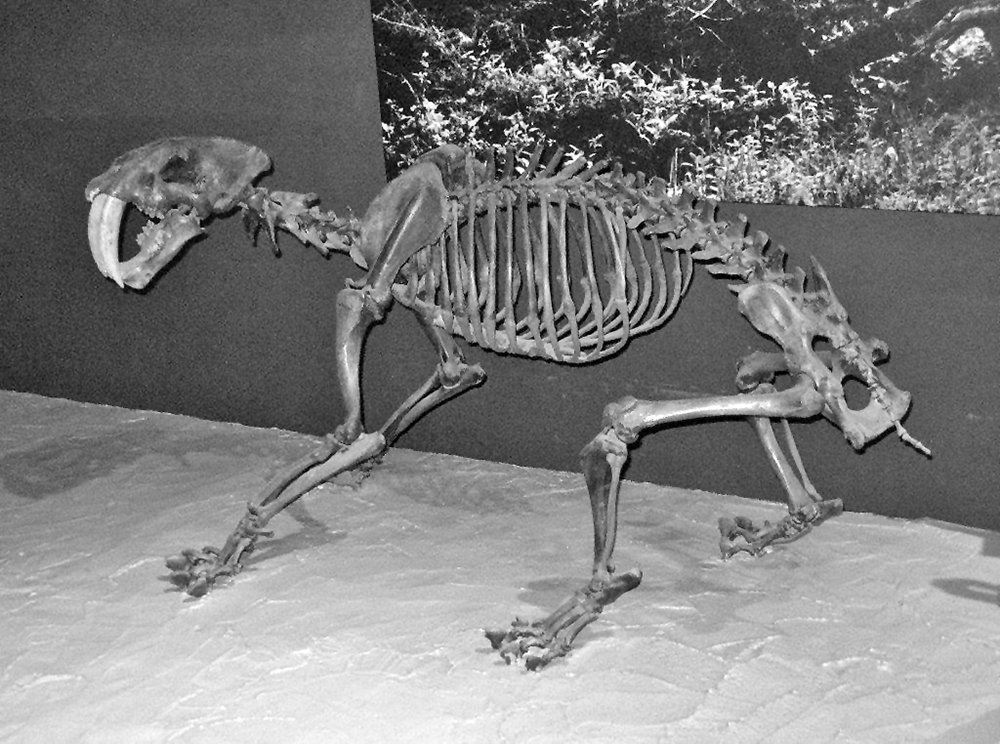 One reason was the carnivorous animals' rivalry for prey as food in the same areas, the researchers say, adding that another could simply be that the cats were more efficient predators than most of the extinct species in the dog family. The results of the study show that competition for food "can actively drive the displacement and extinction of entire lineages," says the report in the Proceedings of the National Academy of Sciences. The website PNAS.org provides details, including other carnivorous species present in North America.
Researchers included scientists from Gothenburg, Sweden; So Paulo, Brazil; and Lausanne, Switzerland. "We usually expect climate changes to play an overwhelming role in the evolution of biodiversity. Instead, competition among different carnivore species proved to be even more important for canids," says lead author Daniele Silvestro, Ph.D., at the Department of Biological and Environmental Sciences at the University of Gothenburg.
Cat Treat Recall
Blue Buffalo Co., Ltd. has voluntarily recalled a cat treat out of "an abundance of caution." The company says a single bag of Blue Kitty Yums Chicken Recipe Cat Treats may have contained low levels of propylene glycol, which the FDA does not permit in cat food.
The synthetic liquid substance is used to make polyester compounds and de-icing products. High doses in cats may cause depression, incoordination, muscle twitching and excessive urination. Owners should contact a veterinarian if their cats have consumed the product and show any of those signs.
The treats, packaged in 2-ounce, plastic stand-up pouches, were distributed nationwide in the U.S. and Canada through pet specialty stores and online.