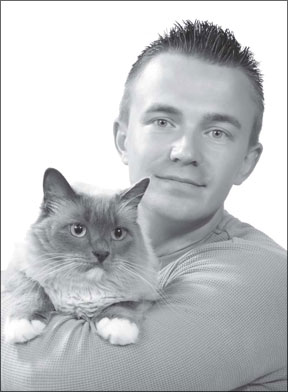 An intriguing trend has developed among singles in the U.S. Single people — men particularly — are becoming pet owners at rates greater than families. They're "turning to pets for love and a sense of family," according to a survey by the American Veterinary Medical Association.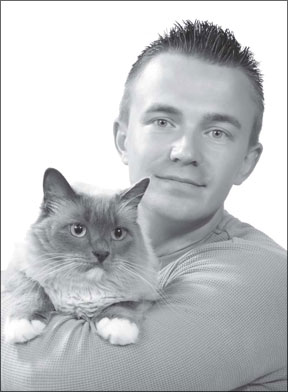 In a five-year period, pet ownership among the never married, widowed and divorced grew 16.6 percent. Excluding people who never married, growth in pet ownership among singles rose 17.7 percent during this same period.
The increase in both groups significantly outpaced the growth in ownership among pet-owning families. Although these family households predominate in pet ownership, from 2006 to 2011, the increase in ownership among families rose only 1.37 percent. Single female pet owners still outnumber single male pet owners, but the survey shows that may be changing, says AVMA President Douglas Aspros, DVM. Overall, pet ownership among men grew by 27.7 percent. The chart on this page shows the increase in cat ownership among them and other "non-families" from the AVMA's U.S. Pet Ownership & Demographics Sourcebook.
"It's interesting to see that more and more single people are discovering the comfort and satisfaction that owning a pet can offer," Dr. Aspros says. "Pets are powerful, positive influences on our lives, offering unique emotional, psychological and physical health benefits to their owners."
Despite this positive trend, Dr. Aspros laments the decline in veterinary visits. More than a quarter of pet owning households — 25.5 percent — didn't visit the veterinarian at all in 2011. "That …. is worrisome, not only in terms of the pet's health but in terms of public health," Dr. Aspros says. "Families, no matter what size, need to bring their pets in to the veterinarian — at least once a year — to maintain optimal health."
Pet Food Recalls
Bravo, a maker of raw pet foods, has recalled three of its frozen foods for cats and dogs because of the potential for salmonella contamination. The recall involves specific tubes of Bravo! Chicken Balance and Bravo! Chicken Blend, and bags of Bravo! Beef Blend Burgers, all with expiration dates in 2015.
While the products tested negative for the bacteria in a pre-distribution analysis by a third party, the tests were run on the same day or a consecutive day to a product that tested positive, the company says. "The product that tested positive has been 100 percent contained and is not subject to this recall," the company says. Information:
www.bravorawdiet.com, 866-922-9222, weekdays, 9 to 5 (EST).