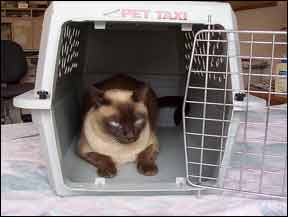 Animal Welfare and Veterinarians
During the second World Conference on Veterinary Education in Lyons, France, an emphasis was placed on animal welfare and the background on the topic that graduating veterinarians need to achieve regardless of their location and training.
"Vets can have a direct impact on the attitudes and behaviors of the general public towards animals as advisers to owners as well as to governments and corporations," explained Ruth De Vere, head of education at the World Society for the Protection of Animals International (WSPA). "After this conference, where the world's veterinary elite came together globally, I am hopeful that animal welfare will become an integral part of veterinary training."
The WSPA gave credit to the World Animal Health Organization (OIE) committee for recommending basic standards for all graduating veterinarians and including animal welfare as a fundamental element of a veterinary curriculum. (The recommendations are subject to the approval of the OIE General Assembly.)
"Veterinary education is not adapted to today's challenges," said Dr. Monique Eloit, deputy director general of the OIE. "It must evolve to satisfy the expectations of society with regard to animal and human health, and take into account animal welfare."
The fact that animal welfare is largely absent from veterinary education — especially in developing nations — was highlighted by Dr. Daniel Ventura, president of the Philippine Veterinary Medical Association and the Philippine Association of Veterinary Medicine and Schools.
Ringworm in Shelter Cats
Dermatophytosis (ringworm) is considered a serious skin disease in cats because it is highly contagious and also has a zoonotic potential. This disease can be a problem in shelters, especially because of its potentially profound effect on the most adoptable population in an animal shelter — kittens and young cats.
The authors performed a study involving 90 cats with severe dermatophytosis ("Use of itraconazole and either lime sulphur or Malaseb Concentrate Rinse® to treat shelter cats naturally infected with Microsporum canis: an open field trial," in Veterinary Dermatology, 2011). The cats were treated for three weeks with oral itraconazole at 10 mg/kg and one of three topical antifungal rinses applied twice weekly. These were lime sulphur (LSO); reformulated lime sulphur with an odor-masking agent (LSR); or a 0.2 percent miconazole nitrate and 0.2 percent chlorhexidine gluconate rinse (MC).
Weekly exams were performed, including monitoring of fungal cultures for response to therapy. (The cats were not prevented from licking the rinse solutions, and none developed oral ulcerations.)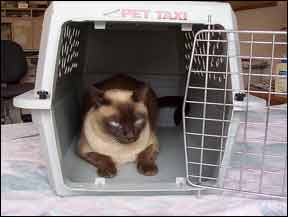 The study concluded that LSO, LSR and MC are options for adjunct topical antifungal therapy. LSO was found to result in a significantly shorter number of treatment days than MC or LSR. When a shelter has limited facilities and appropriate room for treatment of cats, LSO may be the best option for topical treatment.
More on Shelters and Disease
Infection control strategies and disease awareness were evaluated in shelters in six western states ("A needs-assessment and demographic survey of infection-control and disease awareness in western US animal shelters," in Preventive Veterinary Medicine, 2011).
Statistical evaluation of the results indicated that the diseases that cause the most concern are feline respiratory disease, canine parvovirus and ringworm. In 45 percent of shelters responding, many or most animals arrive with an infectious disease. Written protocols for preventive practices were present at 88 percent of shelters responding, whereas infection control manuals are present in only 15 percent.
Veterinarians are in charge of infection control in six percent of the shelters, and training is provided for 30 to 35 percent of staff and volunteers at time of hiring. Institutionalized and ongoing worker training — as well as development of infection control protocols — were identified by the investigators as areas of focus needing attention in order to improve the ability to prevent and respond to infectious diseases.