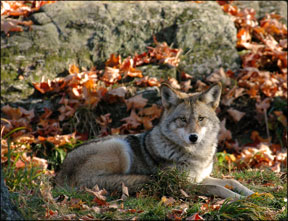 A Tax Break for Pet Owners?

House Resolution 3501 – more commonly referred to as the Humanity and Pets Partnered Through the Years, or HAPPY Act – would amend the Internal Revenue Code to allow an individual to deduct up to $3,500 for "qualified pet care expenses."These expenses are defined as "amounts paid in connection with providing care (including veterinary care) for a qualified pet other than any expense in connection with the acquisition of the qualified pet."

"Qualified pet" is defined as "a legally owned, domesticated, live animal." It does not include animals used for research or owned or used in conjunction with a trade or business.

Introduced on July 31, the measure was drafted in conjunction with data from the American Pet Products Associations National Pet Owners Survey. It has been referred to the House Committee on Ways and Means.

The Pet Industry Joint Advisory Council (PIJAC) issued a Pet Alert on Aug. 5 supporting the proposal. "Providing pet owners the opportunity to deduct pet care expenses is an important step towards ensuring that pet owners provide adequate veterinary and other necessary pet care," PIJAC stated. "It encourages responsible pet ownership and will hopefully reduce the abandonment of pets by people struggling as a result of the economic downturn."

Coyote Warning! Keep Cats Inside

According to the article "Observations of Coyote-Cat Interactions" (

Journal of Wildlife Management, 2009), coyotes pose a serious threat to domestic pets in certain urban areas. In Tucson, AZ, the Humane Society has a "Safe Cats" campaign to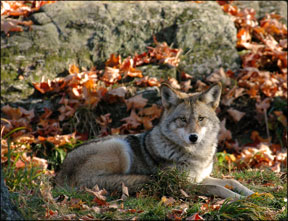 encourage owners to keep their cats indoors. Investigators from the University of Arizona and the University of Montana examined the interactions between coyotes and cats for four months in the Tucson area. After capturing, radio-collaring and tracking eight coyotes for 790 hours over a four month period, 36 coyote-cat interactions were observed – with 19 involving the killing of a cat. The majority of interactions occurred in residential areas between sunset and sunrise during the pup rearing season. Most involved only one or two coyotes. The authors conclude that pet owners should keep their cats indoors for their protection from urban coyotes.
More MRI Centers for Pets
AnimalScan LLC of Easton, PA, recently acquired Iams Pet Imaging LLC, which is a joint venture of Cincinnati, Ohio-based Procter & Gamble Co. and ProScan Imaging, for an undisclosed amount.
The locations of Iams Pet Imaging – Vienna, VA, Raleigh, NC, and San Francisco, CA, will join the AnimalScan headquarters in Easton to form the AnimalScan network of diagnostic facilities. The company intends to keep all IPI employees.
Salvatore DeFrancesco, AnimalScans chairman, said the acquisition fits well with the companys long-term growth plans. "Diagnostic MRI centers for pets are a recent and growing trend in the U.S.," he explained. "Using the same state-of-the-art MRI equipment found in hospitals and health care facilities nationwide, we expect to expand into more major markets over the next 18 to 24 months."